Why People are Relocating to Manchester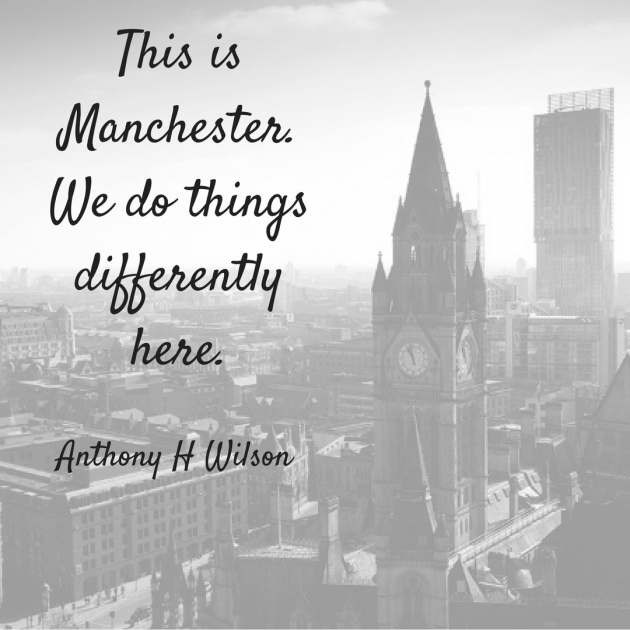 MANCHESTER, NA NA NA!!
Recently, relocating to Manchester is a common factor we are seeing amongst many of the candidates we have been speaking to; and interestingly – majority of them are coming from London.
If you follow us on Social Media – then you'll know how much we love Manchester! It's a city we'll never leave, and one that makes us fall in love with it each day. We love the fact that more and more people are wanting to find work opportunities here in order to move, and thought we'd go over the main facts as to why we think they are doing so!
Cheaper housing market
This is a given, really. Compared to the ever rising costs of housing in London, Manchester is much more accessible for nice, spacious apartments and houses.
This is an obvious reason behind why many are relocating to Manchester. The simple of cost of living in places such as London and Edinburgh are increasing rapidly, and for many young professionals, it is near impossible to have a good work-life balance, and enjoy the amenities around them in these cities.
Manchester night life is the best
With a place for everyone, Manchester is definitely up there with the best when it comes to a great night out.
Whether you want a mad one with your mates, or a sophisticated night out – you will find the perfect bar or club for your needs. The Northern Quarter is home to some of the funkiest and quirkiest bars around; whilst Spinningfields houses slick, high-end cocktail bars, perfect for impressing clients and friends.
Manchester is well know for its exciting social scene. With there being plenty of places to visit over weekends, it is also home to some of the best venues for live music! Keep your eyes out on our Social Channels – as we'll be posting a blog on the top live music venues in Manchester soon!
Full of amazing places to dine
Over the years, Manchester's restaurant scene has been growing; we're home to the likes of San Carlo, Australasia, Hawksmoor and the well-known Manchester House. It's safe to say that there is a place for everyone, but also caters to everyone's budget.
If you want to splash the cash then there are some amazing places you must visit, but if you want a good meal at a good price, then you won't be more than a 5 minute walk from one!
Relocating to Manchester is an even more attractive thing due to this, many people enjoy a good meal out but often are restricted because of the expense. We have a quick blog covering some of the best places to visit for food, check it out here! http://thisisbespoke.co.uk/best-restaurants-manchester-top-billers/
Great start-up companies
In 2016 alone, over 4,700 new companies were born in Manchester. It's an entrepreneurial city, and one that supports this.
This is obviously going to bring more jobs to the ever growing city, as well as seeing it grow commercially. This benefits everyone, allowing those who are interested in relocating to Manchester, able to do so – as well as helping the city as a whole.
Manchester is catching up London in terms of growth, with Adrian Dobson from RIBA saying "The strongest growth is the North of England, Northern Ireland and Scotland. A year ago all the growth was in London and the South East."
We are a commercial strong city, with new and impressive building's popping up each year; more and more businesses moving here and being the home for some amazing talent. This alone, attracts many people.
We love Manchester
As we said at the beginning of this blog – we love this city.
It excites us every time a candidate calls saying they're looking to relocate here. We could go on and on with reasons as to why more people are deciding to relocate here, Manchester is booming and offers more blah blah – but we're sure you see it too!
We'd love to know your thoughts on it, do you see more and more people looking to move here?
Let us know in the comments below!