How to Make your Personal Brand Stand Out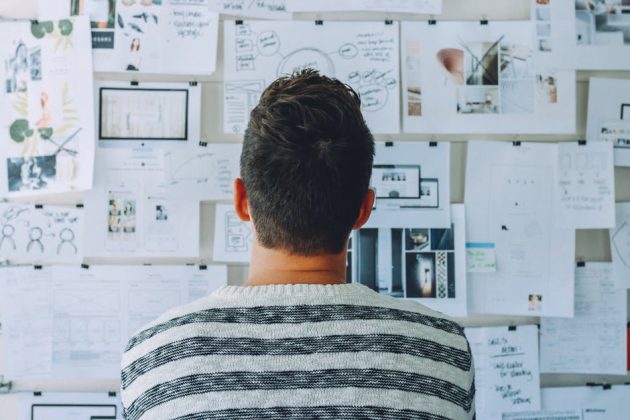 Your personal brand matters, whether you have your own business, or work for a large, corporate company. Luckily, with the popularity of social media, it is the best time to brand yourself and create an excellent first impression.
No doubted you will spend time ensuring that you're marketing your company in the best way, but it's crucial that you spend time to do it on yourself as well.
There are many different things you can do to ensure your personal branding is more memorable than others, we thought we'd show you the top three tips that we think can help you make sure your personal branding stands out.
Invest in getting a professional photo
You will have heard the saying, "a picture says a thousand words", and this definitely stands when it comes to personal branding. Your profile picture on social media, such as LinkedIn, Twitter, Facebook, Instagram etc, is the first visual impression you'll make with a prospective client, employee, or employer.
It's worth spending a little money to work with a professional, or ask a friend who is keen with photography, to help you out. Ensure that you dress professionally, and make sure you smile with your eyes.
You want your first impression to be a good one, and one that will be remembered. If those that look at your profiles remember your face – it will make networking that bit easier for you.
Think about discoverability
There's no point putting a lot of effort into your personal brand online, if no one can find you. We recommend that you make a profile for each of the different social channels you can use to reach peers and possible clients.
It's important to you ensure you come across relatable and human on the channels that you use, as this will help your audience gain a true sense of trust in the things you post about.
We also recommend that you create separate profiles on each channel for personal and professional purposes. It allows you to be able to be found easily by possible clients, or employers, online; whilst allowing you to communicate with friends and family online and not having to litter their timelines with business related posts.
In order to get your name out there, we recommend that you try to guest blog for other people, attend as many networking events as you can, and see if you can speak at conferences about the industry you work in. Also, make sure that you're cross-linking your social profiles and articles as it helps to maximise discoverability.
Ensure that you keep your online presence consistent; don't create a website and social channels, and let them go stagnant. Do some research into what your competitors do and develop a competitive edge so that you stand out.
Utlise Business Cards
Whilst you may think that business cards are out of date, personal branding really matters at business meetings and networking events; they are one of the main ways to brand yourself and stand out.
When developing, and designing your business cards, there are three main things you should take into consideration. You want a high-quality texture, but them still be light-weight; the card needs to be reader friendly with clean text, and there needs to be a call to action – such as "connect with me on LinkedIn".
When handing out these business cards, make sure that each encounter is memorable. Ask them a unique question, or share a story with them that might help make a connection with them.
Personal branding really requires you to invest time in yourself as well as in others. Explore online, make yourself known – but also make sure you know others. Be curious and interested in your peers, and always keep an open mind when meeting new connections.
We really hope this blog has some helpful tips in it – but if you have anymore, please let us know in the comments below!