Best Restaurants in Manchester for Top Billers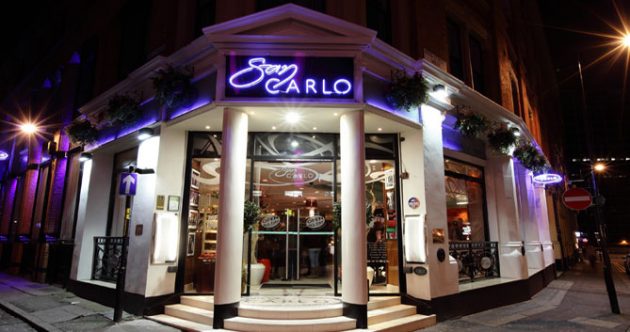 In the Sales and Recruitment industry, we often enjoy a lunch or evening out to celebrate our success, or to treat a recently successful candidate to a congratulatory meal! We're lucky enough to be situated in Manchester City Centre, so we aren't short of fantastic restaurants serving exquisite food!
If you're a top biller looking for a high end restaurant in Manchester to visit for a quick lunch celebration, or a great meal out with colleagues – then check out our quick list!
The French
Currently manned by Adam Reid, The French is a fantastic restaurant located in the historic dinning room of the Midland Hotel. The French has remained the Pride of Manchester Award-winning "Best Restaurant in Manchester" since opening in 2013. We highly recommend this restaurant if you're wanting to wow a candidate or client!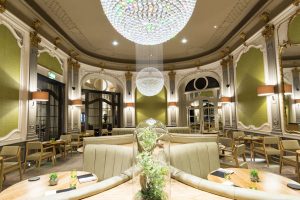 Manchester House
A well known restaurant throughout Manchester, Manchester House is situated on the second floor of an office block in Spinningfields. With Aiden Byrne being the youngest chef to ever receive a Michelin Star, you are ensured an outstanding meal here; with over 24 chefs on hand for just 76 covers. Manchester House opened in 2013, and was featured in the BBC TV series "Restaurant Wars".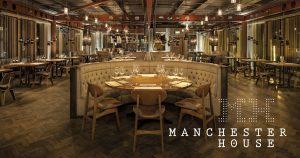 La Bandera
This is an authentic, family ran Spanish restaurant, that is popular amongst the footballers of Manchester United and Manchester City. With menu changes daily, and some of the best Spanish dishes on offer – you can't go wrong celebrating here!
San Carlo
This is another well-known restaurant in Manchester, it's popularity gained from the outstanding authentic Italian food they serve. San Carlos first restaurant opened in Birmingham in 1992, with Manchester being the 4th one to open. However, the Manchester restaurant has now become arguably the highest profile, busiest restaurant outside of London. This is a perfect restaurant in Manchester to visit if you're a top biller!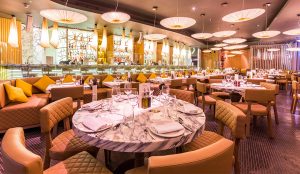 Hawksmoor
Located in Deansgate, a stone's throw away from Spinngingfields, Hawksmoor aims to serve the best steaks in Manchester. With quirky, old style interior, and fantastic service –  this is a great place to enjoy a good glass (or bottle) of wine and fantastic food on an evening.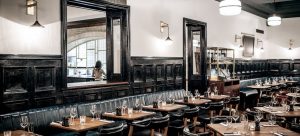 Gaucho
A renowned restaurant in Manchester for the majestic interior, Gaucho is a multi-level restaurant and fantastic cocktail bar set inside an old Methodist Church. It's an experience for the eyes, not only the taste buds! They also offer masterclasses so you can learn even more about the Gaucho dishes you love!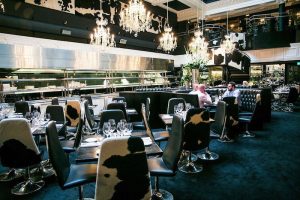 Here at Bespoke, we think it's crucial you treat yourself and your team to a great meal after a success! These are just a handful of our favourites, but if we've missed one of yours off – let us know in the comments!