Top Traits of Great Recruiters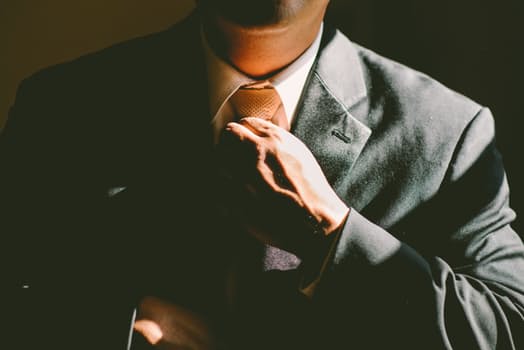 Not everyone can go into recruitment, as we covered in a previous blog – http://bit.ly/2dc8WQr
We often find that the best recruiters all share the same traits. Traits that help them succeed within the industry – and begin to make a name for themselves.
So, here are some of the top traits we believe all great recruiters have – why not see if you have them? If so, then give Dave a call!
Resistant
It's well known that recruiters work hard. To succeed, it requires courage and being able to survive several knock-backs, knowing that the battle is worth the success. The great recruiters are the ones that stand the test of time, and don't back down when it gets hard.
Enthusiastic
The best recruiters are the ones who get excited about their work and bring loads of enthusiasm to their client briefs and candidate's needs. They keep a positive attitude and put effort and energy into everything they do. Being this way means that the recruiters provide a memorable and high quality service, often resulting in them gaining word of mouth recommendations.
Competitive
All good recruiters are competitive, but in a good way. They thrive in an environment where they must rise to the top and get ahead of those around them. They make things happen, and enjoy competing with their peers.
Ravenous
Great recruiters aren't just "hungry for success" – they're ravenous. They are desperate to do a good job, and do all they can to find the perfect candidate for their clients – and vice versa. They strive to be the best, and will do what it takes in order to achieve that level.
Useful
Knowledgeable recruiters are huge assets to businesses. They are extremely useful as they don't only provide candidates, but market updates and advisory services to help their client benchmark their opportunities and recruitment/hiring practices. They are also useful to candidates as they can advice them throughout their job hunting and make introductions on their behalf.
Intuitive
The best recruiters are extremely intuitive, and have the ability to read people and situations in order to navigate a desirable outcome. They will follow their instinct and can pick up clues around them; they trust their own judgement – often meaning their candidates trust them too.
Talkative
Great recruiters love to talk, and get people talking in return. They excel at picking up the important information from conversations and are masters at striking up a chat with a potential business partner, whether that be candidate or client. This is an important trait when it's backed up with excellent listening skills. You need to be able to get them talking – but truly listen to what they say!
These are the traits we think are what makes a good recruiter, great. But let us know if we've missed any off in the comment section below!