How to Utilise your Social Media to Attract Candidates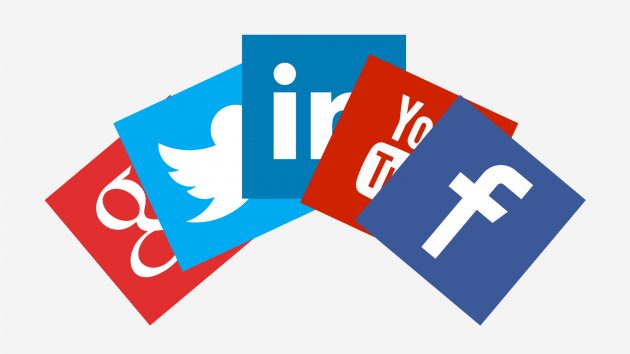 If you follow us on Twitter, LinkedIn or Facebook – you'll know we love our social media here at Bespoke
We believe that social media & marketing is a massive part of a business strategy, no matter how small the company. We are always looking to heighten our online presence, with the main goal to obtain more candidates & even clients through these platforms.
Social Media is undoubtedly growing at a rapid rate and is vital nowadays in any business strategy. There are many ways in which it can benefit your business, and it's massively effective to reach up and coming talent. In fact, recent research showed that 86% of people in the first 10 years of their career are likely to use social media in their job search.
So, how do you utilise social channels in order to attract candidates?
Stay active
Having an active digital presence is key. Ensuring that you are posting regularly and pushing the company's culture and values across to your audience will help possible candidates figure out whether they would fit working with you or not.
Engage with your audience
Ensure that you have created engaging brand social channels; having a structure in place to ensure that you are posting regularly will heighten the chance of candidates seeing your posts and the opportunities you have available. Don't just focus on your postings however, you will need to engage with your audience as well. So liking or sharing anything they do, starting up conversations and making sure you reply to comments, this will all help in showing your business is personal and interested in the audience.
Keep up a positive presence
Taking the time to make sure your brand/company is presented well online will help your audience gain a real understanding of you and your culture. Showing your values via social media is one of the best ways to attract the right candidates. Your ideologies help to shape your company and the people within it, sharing these online to make them well-known will help you attract those with the same beliefs.
Understand your audience
Obviously, you'll need to spend some time looking into your audiences and fully understand them. Figure out the main age group you want to attract as this will help decide on which social platform you should focus on more. For example, millennials will use Twitter, Snapchat and Instagram heavily, whereas older, experienced candidates will most likely spend their time on LinkedIn and Facebook. This doesn't mean, however, that you should neglect the other channels your audience are less likely to use regularly – they are still important and can reach many possible candidates, so still keep a strategy in place for them.
Other aspects you will need to take into consideration would be; the location of your candidates, the industry in which they need to work or have experience in, and their salary expectations. This then helps you when you're looking to create specialised campaigns to reach your audience, such as paid advertisements on social channels. Knowing these specifics helps you narrow down your search and means you'll get a higher response due to having your names put in-front of the right people.
We continually strive to make sure our social content is relevant and interesting, and not only do it to attract candidates, but to communicate with the Manchester community. We happily welcome your feedback on our content if you follow us, so feel free to drop a message to [email protected] or message us on Twitter!