Top 5 Hidden Beer Gardens in Manchester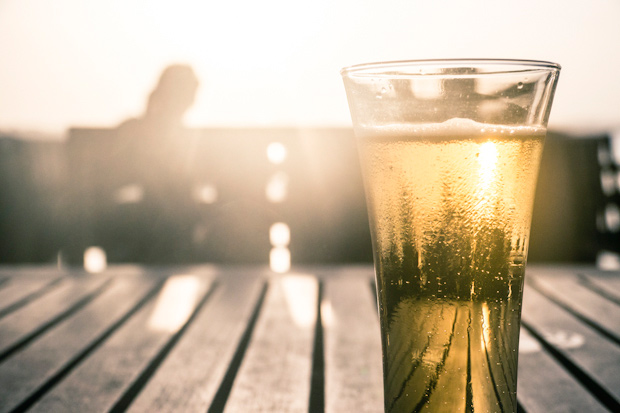 Now, if like me, you live in Manchester and you've just enjoyed our 'summer'; then the few rays of sunshine we got over the weekend will no doubt be the entire natural vitamin D you can expect until next year.
If you were lucky enough not to be working or otherwise engaged indoors, you might have encountered a familiar problem we Mancunians face in warm weather – no I don't mean the sea of pasty white bodies littering Piccadilly Gardens – I'm referring to the lack of beer gardens.
For a city that once housed great breweries, renowned for our ability to party and has in the past prided ourselves on our love of drinking, we seem supremely ill equipped when it comes to outdoor watering holes. Unless you fancy fighting your way through the crowds at Dukes 92, standing like a battery hen outside the Oast house, or drinking cheap flat beer in a plastic cup outside Sinclair's Oyster Bar – there's very little choice.
Now you could be one of the lucky few that got up with the cockerel and secured one of the tables outside Bluu Bar. Or perhaps adopted the German beach towel trick and left some belongings on one of Toms chop house outdoor seats the night before to mark territory, but chances are like most people you'll be back to drinking indoors.
However, should a miracle occur and we get another decent weekend of weather, or you remember reading this next year, here's a list of few lesser-known beer gardens we'd recommend.
1. Redbank Co
One of the Green Quarters hidden gems, it's a great little bar with a homely feel. Although a short walk away, this quirky spot could easily be in the middle of the vibrant Northern Quarter. With its worn chesterfield couches and outdoor pizza oven, it's definitely one of Manchesters finest independent bars and can boast an impressive outdoor area to the rear – perfect for sunny afternoons. Cafe by day and lively bar by night; perfect for sipping cocktails in the sun! Beware though, they have restricted opening hours, so be sure to check their website before you go. Quick tip: if you are lucky enough to visit this spot be sure to try 'unicorn tears' from Pippa's cocktail menu!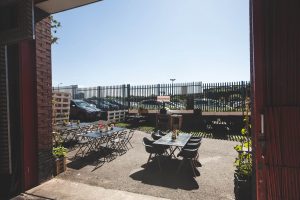 2. The Marble Arch
More commonly known for its impressive award winning food menu, you could easily spend many years a patron of this place without ever realising it has an outdoor area. A bit like finding the entrance to Narnia, you have to squeeze through the narrow bar and through the dining room before stepping into what feels like a set of a production of Alice in Wonderland. Since the apartment building opposite has extended upwards to add another floor you will unfortunately start to feel the shade a little earlier than last year but if you secure a good table you can enjoy the rays right into the evening.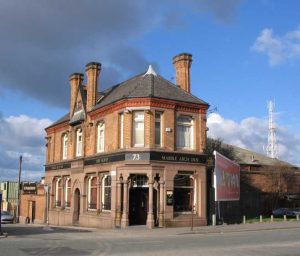 3. The Deansgate
Surely I can't be the only person who's walked/driven past this well known pub for years without ever knowing about its impressive roof terrace?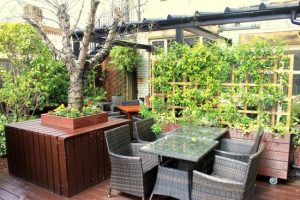 4. Atlas Bar
Many have visited this particular bar and sampled ones of its many gins (over 200 types) but few will have ventured beyond the front bar and discovered their hidden gem out the back. During the summer you will regularly find their BBQ on and lively crowd. A great alternative to the busy Dukes 92 around the corner!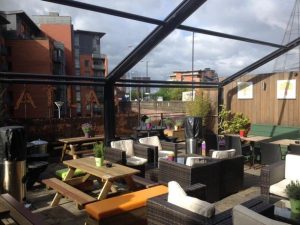 5. Lower Turks Head
Located near Shudehill tram stop, Lower Turks Head surprises most with its tranquil sun trap terrace which is situated on the top floor. With friendly staff, quirky interior and great atmosphere – this is a lovely pub to stop off at and enjoy a pint in the summer.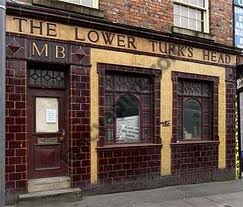 So there you have a few alternatives to the more crowded spots in the city, however, it would be great to know if anyone feels we've missed any off or if there are any hidden gems we've yet to uncover? Feel free to comment with your suggestions!