Our Top 10 Coffee Shops in Manchester
Here at Bespoke, we like nothing more than to get out of the office for a couple of hours and head to a great coffee shop to meet candidates and clients, or to get a project finished.
Over the years, a few spots have become our favourite places to visit when we get the chance. So, whether you're looking for a quiet, hidden spot to work, or somewhere lively to meet a candidate – the following 10 coffee shops come highly recommended!
Common
This beautiful little coffee shop can be found in the Northern Quarter and boasts some of the nicest coffee's (as well as beer) and a great outside seating area. Friendly staff are constantly on hand to cater to your every need, making it one of our favourite spots to meet candidates.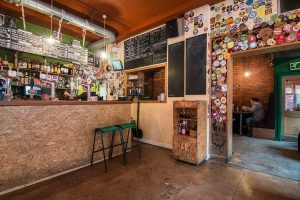 Atlas Bar
If you've read our previous blog on our favourite places for beer gardens, you'll have heard of Atlas. A personal favourite, this quirky little bar is situated next to Deansgate station under the tracks. We love to head here to meet candidates in the day, or even in the afternoon to work as watching the sun go down over Manchester is particularly nice.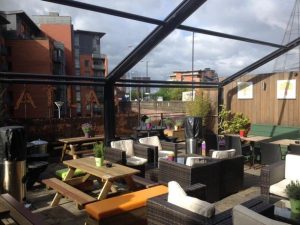 Manchester House
Well known for the amazing food and fantastic cocktails, this is also one of our treasured spots to go and get our heads down on projects as the lounge has free wifi and public spaces available for business meetings. The tranquil atmosphere that comes with the modern and polished interior helps massively when needing to concentrate on projects.
Manchester Art Gallery
Whilst it's not an independent coffee shop – their new café inside is one of our much-loved places to meet candidates. With an array of amazing products on their menu, they also offer their own home grown coffee blend. With the amazing surrounding of the art gallery, this spot is great for our candidates to chill and meet with us.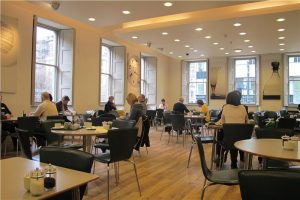 Caffé Latte
Also known as Champagne Bar, this is another one high on our list for our Monday morning meetings. A great little café that serves some of the best coffee around, this sweet café is great to meet with candidates and clients, independent work and even to grab a social drink after work.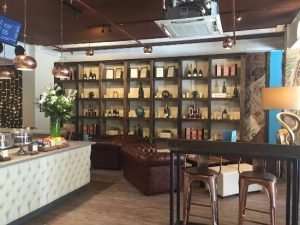 Pot Kettle Black
This great coffee shop is based in Deansgate, and is one of Dave's favourites. Offering a wafer swirl with every hot drink they serve (winner), their service is impeccable as they ensure everyone is happy with everything. They also have a generous offering of scrumptious cakes and snacks to enjoy, making it a great place for meeting candidates.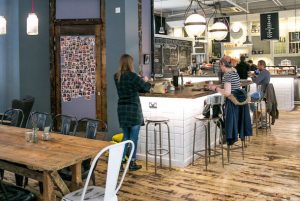 All Bar One
An all-time favourite of ours to head to if we want to work in the sun. Well known for their shot glass full of smarties that are served with every coffee, they also serve amazing food which along with their free wifi, makes it a great place to sit and work all day.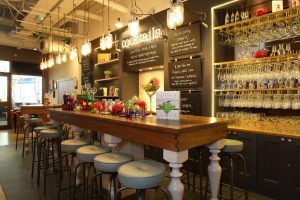 Foundation
Again, this is another great place to work at, especially because they have a private meeting room available for hire, along with free wifi. A laid back atmosphere is great to sit with candidates, and with the quirky little spot being located in the Northern Quarter – it's easy for people to find.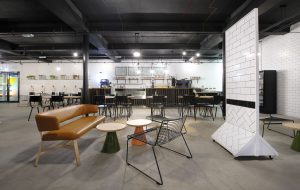 Moose
Founded in 2006 by two people who are massively influenced by the love of the American breakfast culture, and they have one of the most amazing breakfast menu's you can find in Manchester. They also have their own brand of coffee beans for sale with other products like maple syrup and a chocolate stirring stick. With stylish interior and an outside seating area, this is another strong favourite for us to meet candidates.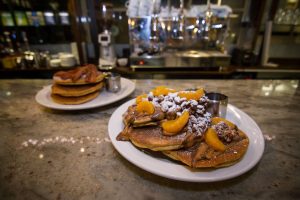 ManCoCo
Situated near Deansgate station, this little coffee shop prides itself on hand roasting traceable and ethically sourced green coffees from around the world. They also have an e-shop, where you are able to purchase the fresh coffee; as well as having an extensive coffee menu in the shop itself. We love to stop by here and enjoy their specialised coffee.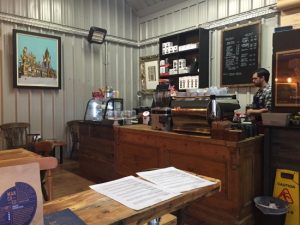 We love getting out of the office to meet candidates, so we are constantly on the prowl for different places to try out. If you have a favourite coffee shops that you think we should visit – be sure to let us know!