Interview Winning Tips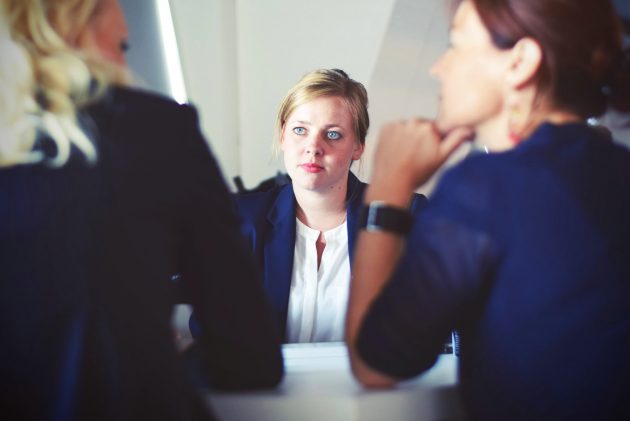 His palms are sweaty, knees weak, arms are heavy. No this isn't the beginning to Eminem's hit 'Lose Yourself,' it's a guy at a job interview. There's nothing like a big job interview to get the heart beat racing and hands sweating so much that you have to wipe them on your trousers before shaking hands. But there's some truth in that age old cliche 'Fail to prepare and prepare to fail.'
Here are our top 5 tips for nailing that job interview.
1. Research
Just checking a company's website is not enough. It's a starting point but your research definitely shouldn't end there. You need to delve deeper to discover their challenges, understand the market and monitor competitors. Search for relevant news articles, check social media and make the most of your own networks. If you know your interviewer's name you can find out information about them from Linkedin which might just help you make that winning connection.
2. Practice
If you've watched Dragon's Den you've seen the terrible things that nerves and pressure can do to a person, it makes great tv but not such a great impression in an interview. Rehearse even the most obvious of questions so that the right words come naturally to you. You should know your CV off by heart, which means you can focus on delivering your answers with confidence instead of worrying about the content.
3. Dialogue.
Interviewers aim for 70/30 conversation which means the interviewee should be doing 30% of the talking. However, why not go for 50/50 conversation. This will give you more of a chance to establish a connection and find some common ground and with more of a conversational format, you'll have more control of the conversation.
4. Follow up.
This isn't dating. You don't need to play it cool for 2 days before getting in touch. Follow up the interview with an email thanking them for their time and reviewing the key points made in the interview.
5. Confidence
There's a fine line between confident and cocky but to convince others to put their money on you, you have to believe you can do it. Be positive and proactive and have the confidence to persuade the interviewer how good you are.
Feel free to get in touch with us if you would like some advice with a forthcoming interview! Just drop Soph an email on [email protected]!