Your First Networking Event in Manchester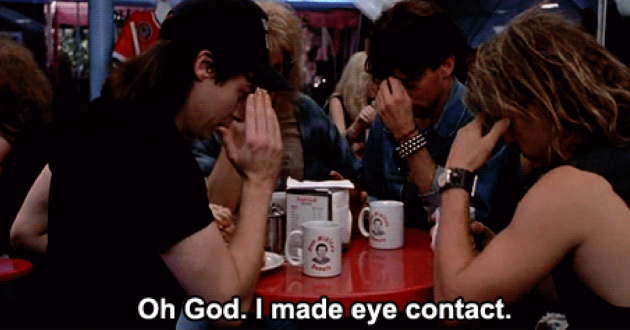 Networking events in Manchester are a HUGE part of business today and helping companies grow; and Manchester has a vast array of events taking place pretty much morning, lunch time, and evening.
It is the perfect way to not only meet like-minded professionals from your industry, who you can then share ideas with and best practices, but also passionate, skilled professionals from completely different industries. These are people you may have never met or connected with if it wasn't for an event, but also people who could end up becoming real partners to your business, or even friends!
However, networking is scary AF (see our previous blog too see what AF means) even for the most confident of individuals. Walking into a room full of business people and then trying to instigate conversation with those already deep in chat is not easy; therefore, we have put together a quick list of tips that we hope will help you in your first, or even 20th, networking event in Manchester!
Don't drink too much. It might be tempting to stick with the alcohol in order to get some dutch courage – but you still want to remain professional! Maybe just stop at one or two drinks to ensure you give off a good impression
It's always a good idea to prepare some questions ready to ask before you go to a networking event in Manchester. This can then help you when a conversation goes a little stale
Research as much you can into the people who will be attending the event, this way you will have a better idea of the questions you can ask them, and understand a little about their business
Don't attend the event with the only intention to make business. This is an opportunity for you to learn and grow, and it'll be less well received if all you do is sell your business to those attending
Be open minded when attending networking events in Manchester; whilst you may think some people can't help you – it's still worth connecting with them. You may be able to help them with their business, or they may be able to give advice sometime in the future
Be as helpful and as knowledgeable as you can, there will be many people attending that are wanting to learn how to grow their company, and you might be able to help them. They'll respect you if you spend time offering your own experiences and knowledge
The biggest tip we can give you, is to listen and be as confident as you can. Listen to what those around you have to say, and try not to be scared when you want to start conversation with them!
One of the best things to do after attending a networking event in Manchester, is to follow everyone you met there, up on social media. Try and find their Twitter, LinkedIn accounts – and follow them. This way you can keep up to date with what they do, as well as have a way of contacting them if needs be
Although, as stressed, you don't go in there with a view to sell, you will, obviously, be asked about you and your business. We'd recommend you prepare a few quick, concise words that'll go over your role and what the company does
A veteran within the networking world we highly recommend you have a look at, is Will Kintish. He's the UK's leading authority in Business Networking Skills training, and has helped thousands of people become confident and effective networkers by delivering business networking tips. You can find in-depth, informative blogs on his website, as well as links to his social media.
He also has a YouTube channel, home to many helpful videos on networking – one showing you best how to move on from people when the conversation end, something many people struggle with! Check it out here – https://www.youtube.com/watch?v=2pWTAgllisM
There are many amazing networking events in Manchester that are a great way to meet other like-minded professionals.
We highly recommend that you try out a few of the ones below!
Freshwalks – http://freshwalks.co.uk/
Down Town – http://www.downtowninbusiness.com/manchester/
Food and Film – https://www.foodnfilm.co.uk/
We Blog Manchester – https://twitter.com/WeBlogMCR
TOMs Working Lunch – www.thetalkofmanchester.co.uk
We love attending networking events in Manchester – so if you have any others you would recommend then please let us know in the comments below!