Bespoke's Top Ten Must Watch Sales Films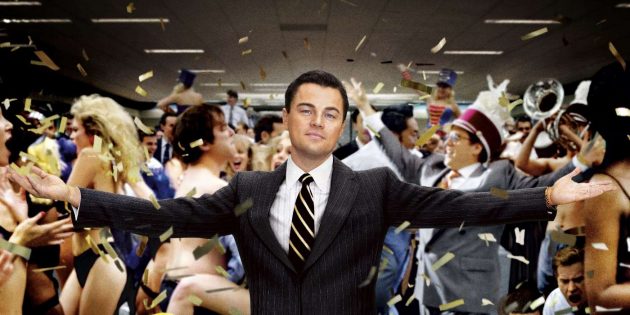 Seeing as the world of recruitment is full of some of the best sales professionals, we thought we would put together a quick list of our favourite sales films. From the downright cringe to the fantastically clever – here are our top ten!
Let us know if you think we've missed a vital sales film off the list!
Click the title of the film to watch the full trailer – or watch our favourite sales scenes below!
This is an American crime drama about fast talking rip-off artists, conning prospects into buying junk bonds. There are some great sale scenes, especially those in which sales managers push inside sales reps to sell. This film is inspired by the firm Stratton Oakmont and the life of Jordan Belfort.
Directed by Ben Younger
The Pursuit of Happyness (2006)
A favourite amongst many, this heart-warming film is based on a true story. It follows Chris Gardner's struggles with being homeless while raising his young son and competing for a position as a salesperson at a brokerage firm. This film emulates the motivation a good salesperson needs to succeed.
Directed by Gabriele Muccino
The Wolf of Wall Street (2013)
Another fantastic film, this is also based on a real story; the life of the ridiculously successful Jordan Belfort. It goes through his rise to riches by scamming people into purchasing junk stock, and his eventual downfall. Apparently, the word "fuck" is said between 506 – 569 times, making it the film with the most uses of the word.
Directed by Martin Scorsese
In this hilarious film, Danny Devito and Richard Dreyfus are competing salespeople selling aluminium siding. Being door to door salesman, they use many dirty sales tricks and will do anything – legal or illegal – to make a sale.
Directed by Barry Levinson
This film follows the story of regional sales reps fighting to save their jobs when their boss announces that he will be firing everyone except for the two top salespeople.
Directed by James Faley
Some of the most well known sales phrases were derived from this film, such as, "show me the money" and "help me, help you". The film focusses on a sports agent fighting to make money and save his career.
Directed by Cameron Crowe
The Goods – Live Hard, Sell Hard (2009)
This funny film stars Jeremy Priven as a hired gun, brought in to save a used car dealership from going under. There are many classic tongue and cheek sales situations and behind the scenes views on sales life.
Directed by Neal Brennan
Based on the non-fiction book – Hard Sell: The Evolution of a Viagra Salesman. This is the story of an ambitious pharmaceutical rep whose slippery ethics and refusal to take no for an answer help him become Pfizers #1 drug pusher. The films unique look at the competitive world of medical sales makes it worth watching.
Directed by Edward Zwick
Beneath the fat jokes and gross-out gags, this raunchy comedy actually shows the birth of a successful salesman. Farley gradually learns that connecting with customers depends on more than fancy slogans and firm handshakes – it's about listening to their needs and responding with genuine humanity.
Directed by Peter Segal
Personifying every crooked cliché of the trade, Kurt Russels characters quick talking charm and effortless charisma gives this hilariously raunchy comedy an energy that's as effective today as it was 35 years ago.
Directed by Robert Zemeckis
Just a quick end note, we don't recommend the lifestyle or techniques of some of the salespeople in these films, they're purely for entertainment ha!