Basic Interview Preparation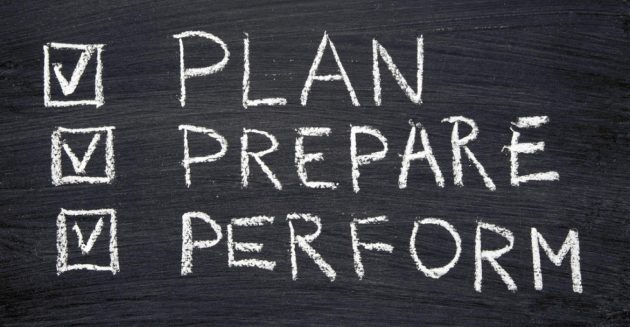 We know that almost every recruitment company under the sun will have written a blog going over this topic, however, that's because it's a vital step in you finding, and landing, your perfect job.
Obviously, it is crucial that you prepare before your interview, you will have spent a lot of your time ensuring that your CV is perfect; so now you need to deliver everything on paper – in person. Beginning your preparation a few days prior to the interview will help you stress less about the process.
Start by researching the company; there are many different channels in which you can do this – like their various social media channels and website. Make notes about the business and try to fully understand the company and how it operates; talk with your recruiter if working with one, as they will be able to enlighten you on the background and journey of the business. You should make a small list of any questions about them that arise whilst carrying out the research; you can then ask these at the end of the interview. We have a helpful blog on end of interview questions, you may find it useful if you are struggling with coming up with any.
Also, liaise with your recruiter about the position you are interviewing for. You will want to fully understand the role and what it has to offer, what you will be doing and what will be expected of you. You can also ask to go in depth about the remit of the role during the interview, as they will be able to explain in full detail.
However, understanding the role prior will allow you to prepare what skills you will need to highlight during the interview to show how well you fit with the role. Figure out how your experience and knowledge will help benefit them and how you differ from the other candidates going for the position available. Ensuring that you highlight your skills etc that are needed for the role will only help you prove that you are the right fit for the job.
Most interviewers will ask about your weaknesses, just make sure you don't answer with "I work too much" – this is instantly off putting. Spend time to actually figure out what your true weaknesses are, and then explain how you are trying to improve. So, for example, if you are unorganised, say that you are now using a diary and have regular reminders on your phone to keep you on track throughout the day. Be truthful, they will respect you more for it.
You will need to plan your journey to the interview a few days in advance, and also look into other route options. If you're going to drive – make sure you have the address, have looked how long it will take you; and then set off 10/15 minutes earlier. If you're getting the train, have a look into the times and double check on the day it hasn't been cancelled. It's always best to pre-book your ticket as well. Making sure there are different ways you can get to the interview will ensure that you won't miss it or be late.
Research some of the common interview questions that are asked, this will help you understand what to expect when you go in. A few common ones could be:
Why should we hire you?
Why do you want this job?
Why are you leaving your current role?
The night before your interview, you should be calm and relaxed. If you have done enough preparation, then there shouldn't be much to be worried about. Pick out your outfit and make sure it is ironed and looks smart, and get a bag together with everything you may need like your CV, the job spec, ID, money and a pen and pad.
Interviews are scary, but they're also the only way for you to land your dream job. Be confident, do your research and we assure you, it will be fine. If you ever want to ask questions or want some advice, don't hesitate to email Dave or Tony on [email protected] or [email protected]